Welcome to Running Mania, organisers of high quality road running events in Hampshire. Our events are perfect for athletes of all ages, abilities, and those looking for a challenge on fast, flat courses.
Hendy are again proud sponsors of the Eastleigh 10k 2018 – one of the largest 10k road races in the country, to be held on Sunday 18 March.
Next Event

Hendy Eastleigh 10k – new date announced !!
The new date for the Hendy Eastleigh 10k will be at 9am on Sunday 17 June 2018.
Well the snow has gone and we now have a unique chance to run the event outside of March and hopefully, following a strong spring season, a chance for runners to have a real go at at this fast PB course in better summer weather!!
As you will appreciate its was not easy to just find a date that doesn't clash with the many local events including the Hampshire Road Race League as we are a league event too. We also needed Places Leisure Eastleigh, our chip timing company and other suppliers to be available. However unlike some races we were determined to re-stage the event and not cancel it for this year!
We know it would be impossible to find a date that is suitable for everyone but hopefully given it is a few months away most runners will be able to make it. And as it's Father's Day it will take on extra significance for many who are running or cheering the runners on !!
If you can't run on the new date :
We will continue to allow transfers if you know someone who can take your place – there is no charge for this service. We will require you to email the name, dob, email, and any club or medical condition of your replacement.
We have also provided a waiting list on our Full on Sport page for runners who want to run on the new date to help the transfer process (we have already had enquiries from many runners who missed out on an entry on 18 March about entering the event on the new date )
If you simply want to cancel your entry -if you return your number to the Running Mania address on your race pack envelope we will provide you with a 25% discount off next year's race
At least one of the benefits of the postponement is the Places Leisure Centre car park will also be completed by then – a relief for everyone !!
Thanks to all our runners , our sponsors Hendy, our partners goPhysio and Up & Running and all the local community groups for your support and understanding and we look forward to seeing you all for what hopefully will be a great event in June.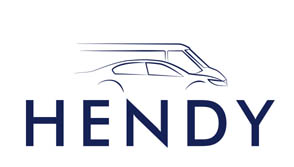 Hendy Eastleigh 10K  – Join the waiting list
Hendy Eastleigh Fun Run  – Entries now open