Welcome to Running Mania, organisers of high quality road running events in Hampshire. Our events are perfect for athletes of all ages, abilities, and those looking for a challenge on fast, flat courses.
Hendy are again proud sponsors of the Eastleigh 10k 2018 – one of the largest 10k road races in the country, to be held on Sunday 18 March.
Next Event

Sunday 18 March 2018
HENDY EASTLEIGH 10K POSTPONED
Update – 17 March 2018
We have taken advice from the relevant local agencies and combined with the advice from the Met office of the unseasonally extreme weather forecast for the Hampshire and wider South East area we have reluctantly had to take the difficult decision to postpone the Hendy Eastleigh10k.
The Met Office has issued a Yellow Weather Warning and is predicting heavy snow in the early hours of Sunday morning with the associated risk of ice. The current forecast temperature for race day is also extremely cold due with the windchill factor for Eastleigh predicted at -6 to -7.
We have to take into consideration the effect of these conditions on all involved with the event – especially the safety of the 10k runners and the junior fun run, the set-up team, our marshals and water station teams out on the course, and the likelihood of increased medical load. We also are aware of runners travelling to the event in difficult conditions.
I hope you will understand the decision we have taken and I am sure many of you will, like us, be very disappointed – however we will now look to re-schedule the event and look forward to seeing you then – when the weather is warmer!!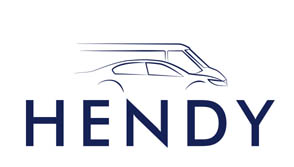 Hendy Eastleigh 10K  – Race Full! Entries now closed.
Hendy Eastleigh Fun Run  – Entries now open